The Firefly Gathering Board of Directors is a critical part of our transition to non-profit status. These community members are dedicating themselves to holding the vision for Firefly's future, and to holding us all accountable for the way we move through the world.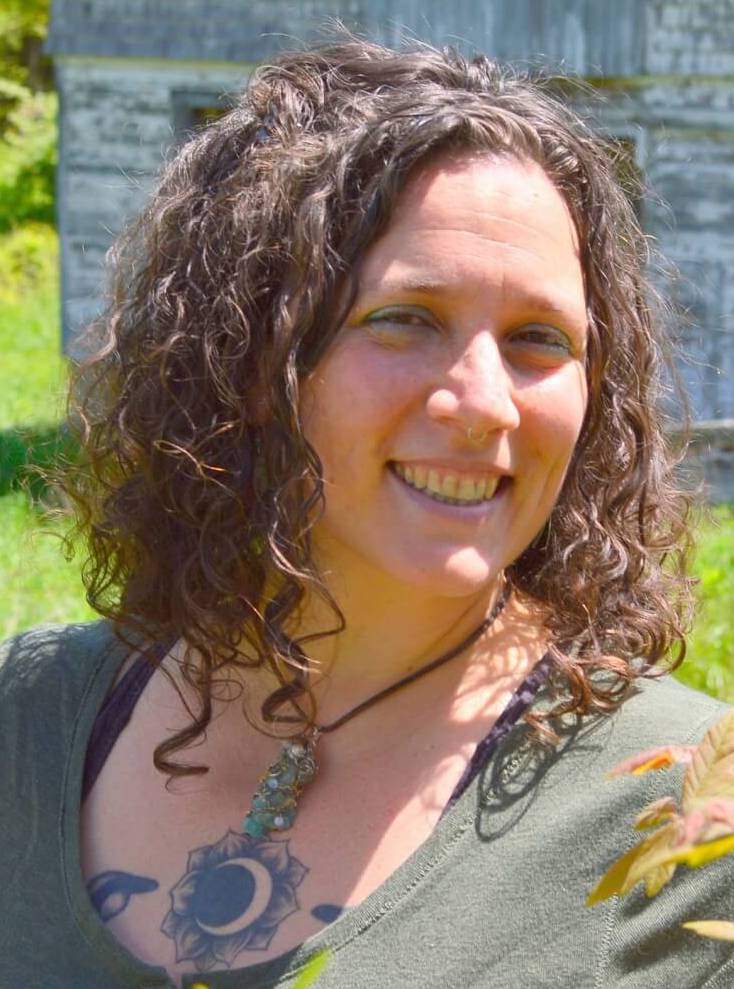 Emerging into life in the Rust Belt on a patch of Earth depleted from rampant mining of iron ore and coal, Justina awoke to the crisis of industrialization as a very young child, launching her into a lifetime of activism. 
Justina's current work as a professional therapist and educator, past work as a homebirth midwife, dedicated event organizing,  beloved creative writing 
projects, and six-years of service with the Board of Directors of the French Broad Food Co-op—including two years as Board President—are all expressions of her passion and dedication to building a peaceful, Earth-honoring, truly equitable, life-affirming society.
Justina has chosen to serve on the Firefly BOD as an expression of that same passion. She believes that Firefly Gathering's mission of sharing Earthskills is a critically important strategy for healing humanity's connection to Earth and to ending consumerism and the "disposable" mindset, all necessary for us us to regenerate our social structures and revitalize ecosystems so that we may yet survive climate change.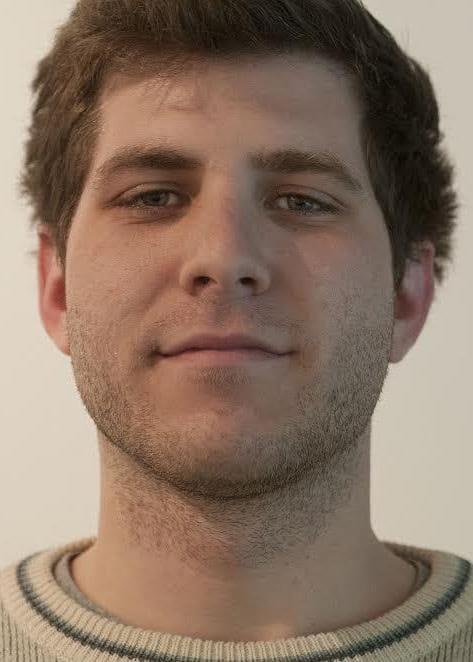 DeLesslin "Roo" George-Warren
"It is essential that we reimagine ways to live in reciprocal and sustainable relationships with the Earth and I think Firefly is a community that is actively working toward that future. I'm excited to be on the Board of Directors to help build the equity, sustainability, and resiliency of Firefly for the benefit of many generations to come."
DeLesslin is a queer artist, researcher, and organizer from Catawba Indian Nation whose areas of interest range from performance to installation art to community education to food sovereignty to language revitalization. Since 2017 he has been the Special Projects Coordinator for the Catawba Cultural Preservation Project where he facilitates the Catawba Language Project, several food sovereignty initiatives, and other community education projects. He has also performed, lectured, and exhibited throughout the U.S. including the Utah Museum of Fine Arts, College of Charleston, Vanderbilt University, Ithaca College, and more. In 2018 DeLesslin was recognized as a 2018 "40 Under 40" by the National Council on American Indian Enterprise Development. In 2017 he was selected as a Dreamstarter by Running Strong for American Indian Youth and in 2016 he was recognized as a "25 Under 25" by United National Inter Tribal Youth. Some of his work can be seen at delesslin.com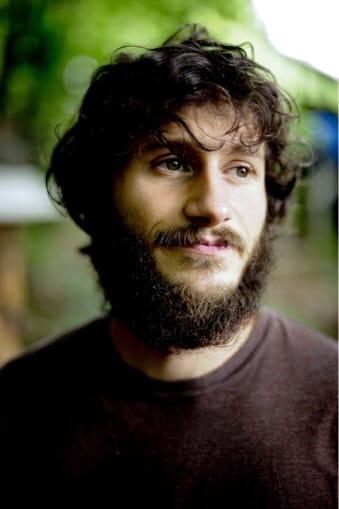 "I am so very glad to be on the [Board of Directors] of the Firefly Gathering because it has profoundly changed my life, grown a flourishing community of authentic, skilled people in the region, and fills a very necessary societal niche where practical living skills, sustainable right-livelihood, and resilient human culture all weave together."
Frank grew up in the hill country of the Allegheny Plateau of southern West Virginia. While in college in Shepherdstown, WV, he was elected to local government and became the youngest city councilman in the history of West Virginia. Since then, he has spent his life practicing and studying temperate climate permaculture and agroforestry, and getting caught up in various carpentry projects. He is particularly interested in nut-and-fruit-bearing tree crops, perennial plant propagation, and ethnobotany for the homestead. He also loves sedimentary geology, poetry, building bookshelves, mythology and astrology. He has a Leo moon, 4th house and is a Taurus rising, so he really likes staying home and tinkering. He currently resides in the Big Ivy, where he is riding out the Anthropocene.
"I am enormously grateful for the vision and the balance that Firefly is bringing into our toppling and anxious world. I have been a participant in the deep studies of a more hands on life for as long as I can remember, (always wanting to know how to MAKE things with my hands) and have been coming to Firefly for many years now first as a participant then speaker and a performer. It has continued to feed me by providing more of the tactile, nuanced, homemade places where 
my art can intersect with intention, purpose and ancestry. I hope to offer any stewardship I can to the Firefly community to continue forward with their mission and potent vision. As a full-time traveling artist I can feel the deep need for gatherings like this; around the hearth, with activities that can be participatory instead of a spectatorship, and Appalachia holds such a bedrock of these traditions. I look forward to finding ways to help the gathering stay true to its mission and purpose to offer wild crafting skills to the community, AND to expand its offerings to a wider and more diverse audience of hungry participants who need this knowledge in their lives."
Leah has been a traveling and performing artist since her childhood-beginning in the rowdy, concrete jungle of Atlanta, Georgia, rooting into the beautiful mountains of Appalachia, into the deep swamps of New Orleans, and spread to the far reaches of the globe. Born to a family full of art and music, she has traveled, lived, and studied throughout Colombia, Mexico, Guatemala, Cuba, India, Hawaii, Alaska, Italy, Slovenia, Bulgaria, Canada, and across the Southern U.S. using her voice and her vision as a means of creating community. She has studied wood fired ceramics, herbal medicine, welding, painting, anthropology, Latin American politics, dance, ballad singing, poetry, travel writing, and horse archery. She found no employment that required such a strange resume so she began a folk music band with her sister instead, and thus began Rising Appalachia. Working with a solo education project alongside her full time touring schedule, she has an infinitely long list of side passions, a deep reverence for all things made by hand, and an enormous love of the wild. With rawkus gratitude she lives with the intention to be part of the radical art and re-wilding movements everywhere she goes.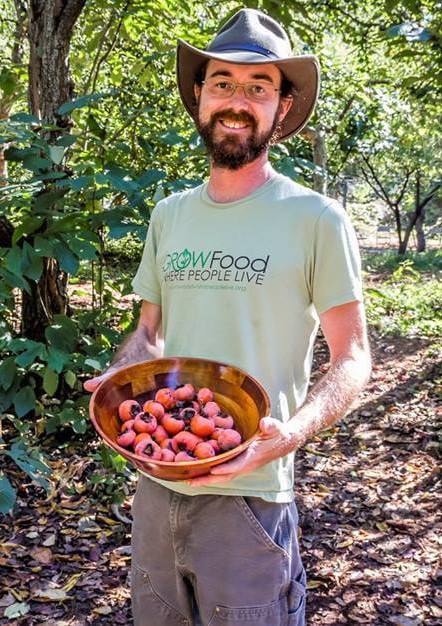 "To me, Firefly represents a cross-section of the most critical skills and necessary pursuits for these changing and uncertain times that we call the 21st century. Learning to provide food, shelter, clothing, and medicine for ourselves, for our family and neighbors, nurturing cooperative culture, organizing collective action to fight for the world we want to leave to our children, these are the skills and ideas that I see spreading and growing across generations. I
am honored and humbled to serve Earth and Humankind in helping to facilitate the sharing of these skills by serving on Firefly's Board of Directors."
Dylan thrives in the interface between Earth-conscious living and connected human communities. He has been studying, practicing, and teaching ecological and edible landscaping since 2004. He has taught permaculture design and sustainable living skills in universities, intentional communities, farms, public urban food forests, backyard gardens, and family living rooms. Over a decade of experience in community organizing have honed his abilities in supportive leadership, facilitating meetings, event organizing, consent-based decision making, coalition-building, fundraising, social-networking, and other collaborative-action skills. He holds a B.S. in Environmental Studies from the University of North Carolina at Asheville, with a Minor in Economics. He has earned a UNCA McCullough Fellowship focused on developing Asheville's public edible parks, a Certificate in Nonprofit Management from Duke University, and a Permaculture Design Certificate, among other achievements. As former Class Coordinator at the Firefly Gathering, Dylan understands the complex nature of organizing such a dynamic event, and he knows what a small-but-committed staff is capable of achieving when provided with sufficient resources and a supportive team culture.